Take the strain out of health and safety…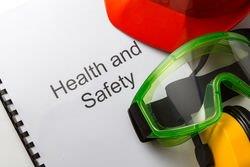 Are you a Business Owner, Director or Manager who has a nagging fear that your health and safety procedures may be out of date?
Have you reviewed your organisation form a health & safety point of view and assessed risks?
Do you have a named competent health & safety representative as required by law?
Have you taken the time to document operation specific risk assessment?
Serving British businesses, I understand that keeping up to date with health & safety legislation can be complicated and time consuming, and you already have enough to deal with running your business from day to day.
However, complying with legislation is vital, not only for your employees but also to ensure you have addressed any liabilities you may be responsible for.
Safety Knowledge Bank:
Health and Safety Policies
Risk Assessments
Fire Risk Assessments
COSHH Assessments
Method Statements
Safe Working Practices
Nominated Competent Person
Site Inspections
Compliance audits against health and safety and good practice requirements
CDM Regulations
Fee for Intervention
Manual Handling
Safety Signs
Accident investigation and reporting
Personal Injury claims
PPE
Helpline for practical advice concerning employment and health and safety matters